The Graphite Zabrze is a cosy housing development with 60 elegant and modern apartments of a different metric areas and with a great standard. The biggest adventage of this place is its hight functionality and smart solutions.
What does it mean in practise?
The housing estates should be designed intended for people's needs. There is no place for formal, extravagant experiments and chaotically designed apartment. The Graphite Zabrze consists of two 30-apartment sectors which guarantee the highest comfort of living. Every flat – both bachelor and apartment – has been carefully thought out and designed to take full advantage of the space.
Why is it called THE GRAPHITE ZABRZE?
The Graphite Zabrze belongs to the group of colorful housing developments that, thanks to imagination and experience of Simple Architecture, are slowly and successively arising in the Silesia. The graphite colour refers to a coal which is a very characteristic for this region. Furthermore, it is an elegant predominant feature that enriches the design of this place. Additionally, the harmony of carefully selected details such as external roller blinds together with the spacious loggia give the place a unique character. The Graphite Zabrze is not only an exceptional and gentle solid but also its surroundings. The elements of green architecture implicated with taste and intuition into the space of the housing estate surprisingly contrast with the minimalist colour scheme of the elevation. These endeavours aim for creating a beautiful enclave in the heart of the city.
Art inspired by life
The architecture of the Graphite Zabrze refers to the modernist style called "Bauhausem" deriving from Germany. Its main assumptions are: functionality, striving for organizing the space in such a way it has a great impact on our mood and finally combining architectural form with  the elements associated with the life of people. In the light of Bauhaus, a designer creates not only  the building but also a space for fulfilling social life.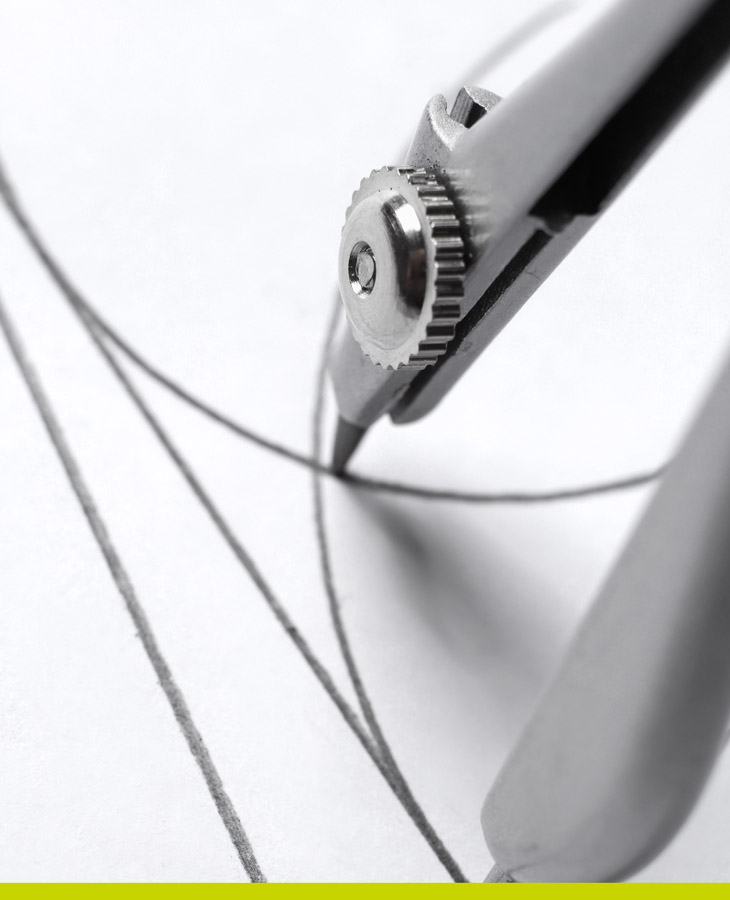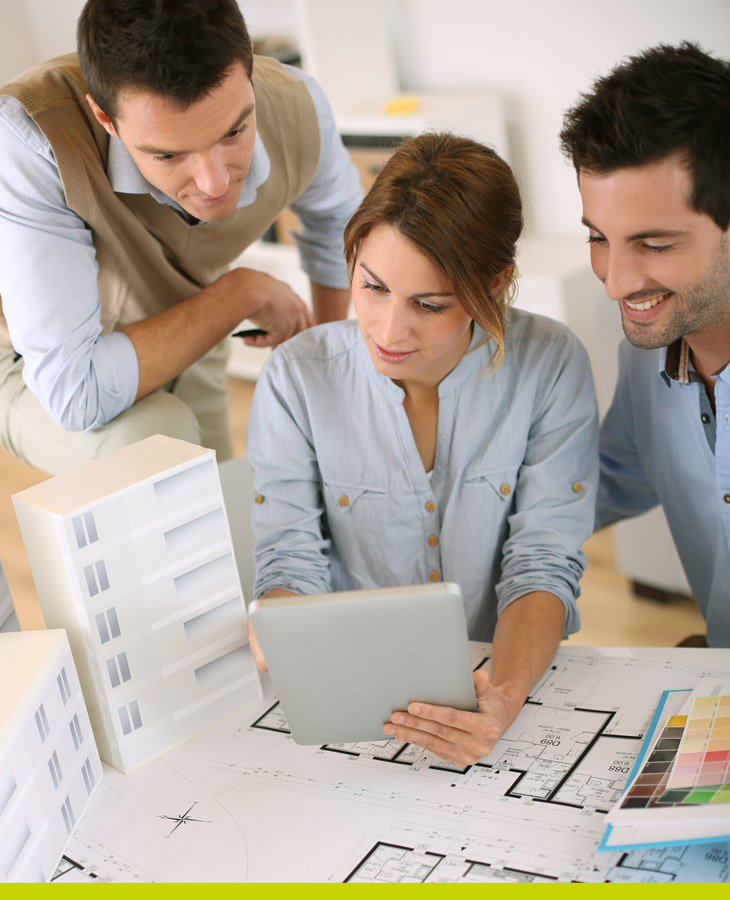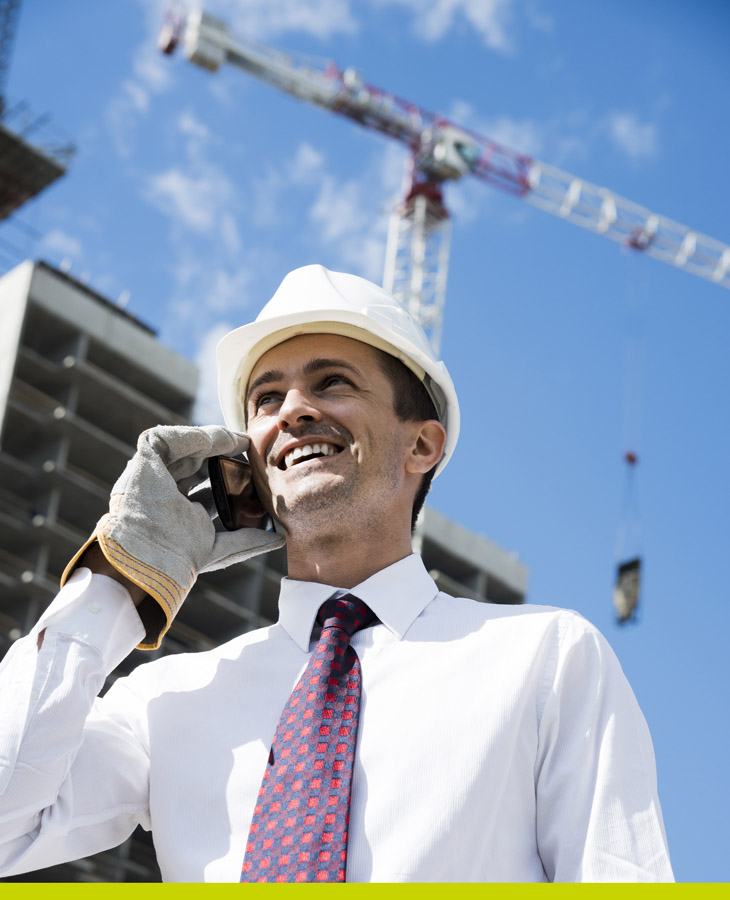 OFFICE DESIGN

The designers of the housing development pay the biggest attention to a good quality of the project. Moreover, they take care of the smallest detail and perfectionism of every level of the construction.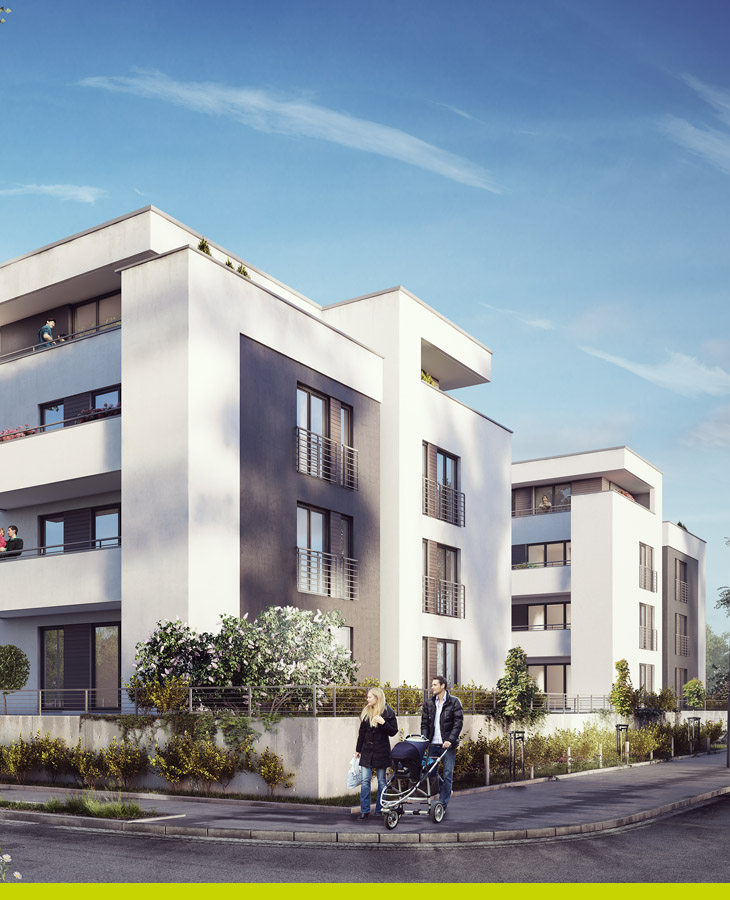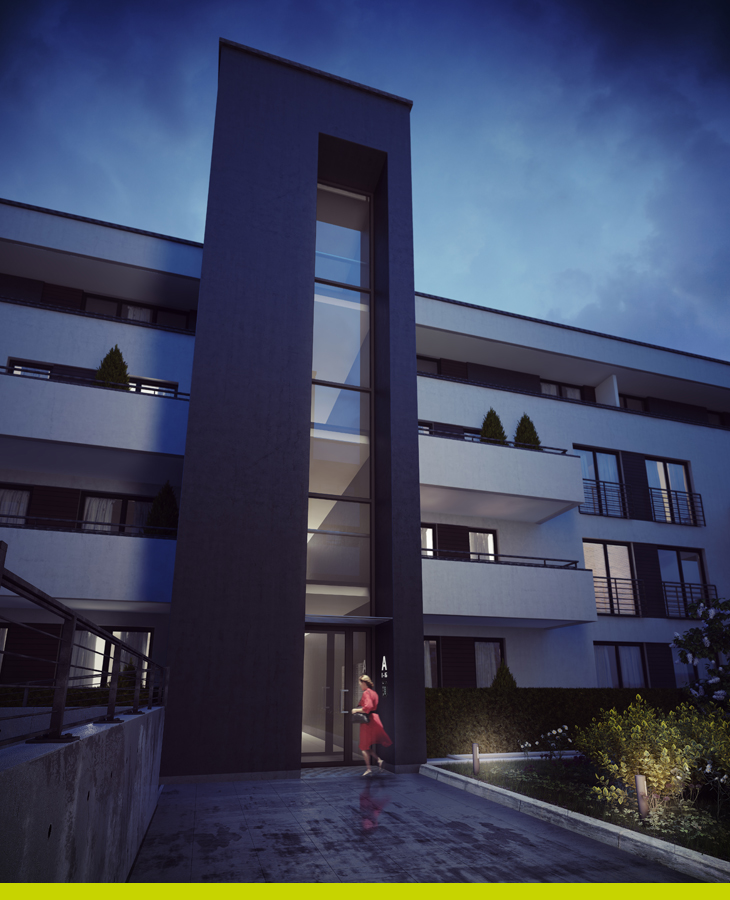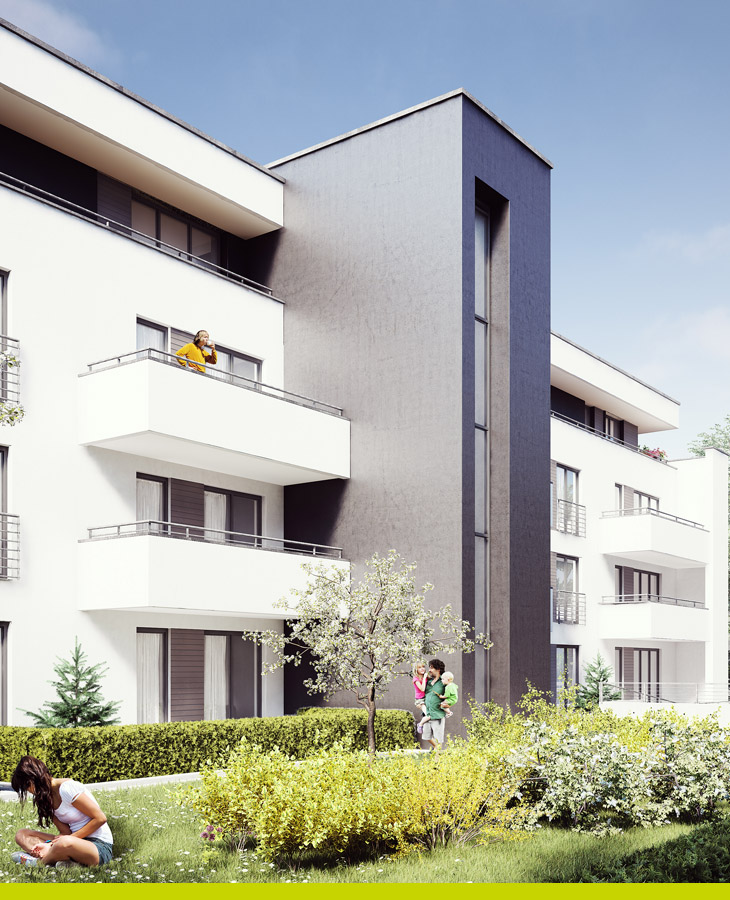 STYLE
An elegant style together with a beautiful architecture and perfect colours make this housing estate a marvelous place. Every detail has been designed in order to give this place a unique character.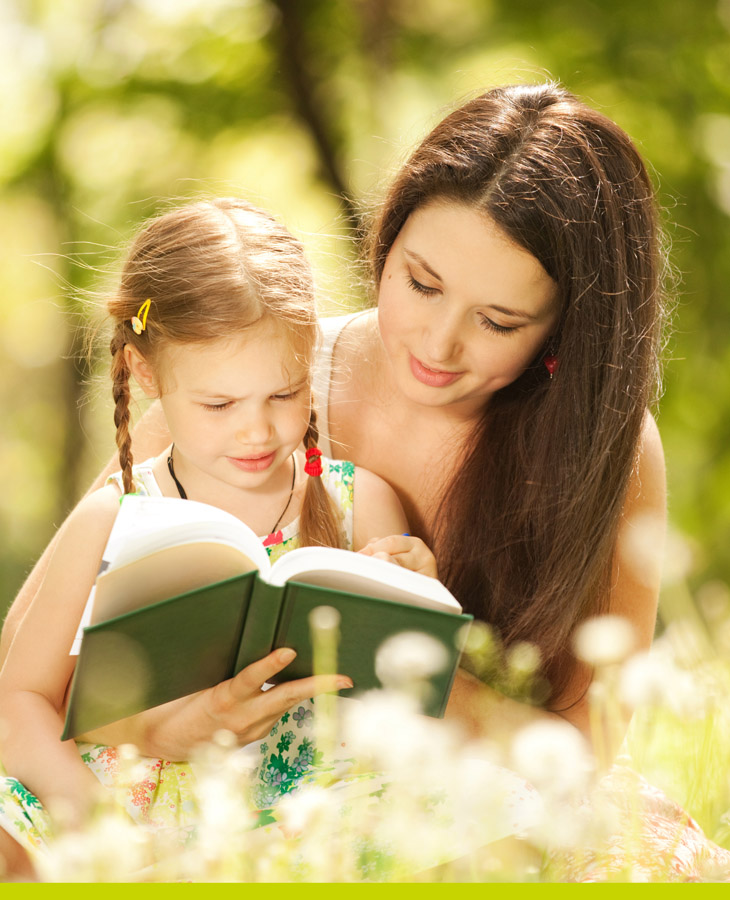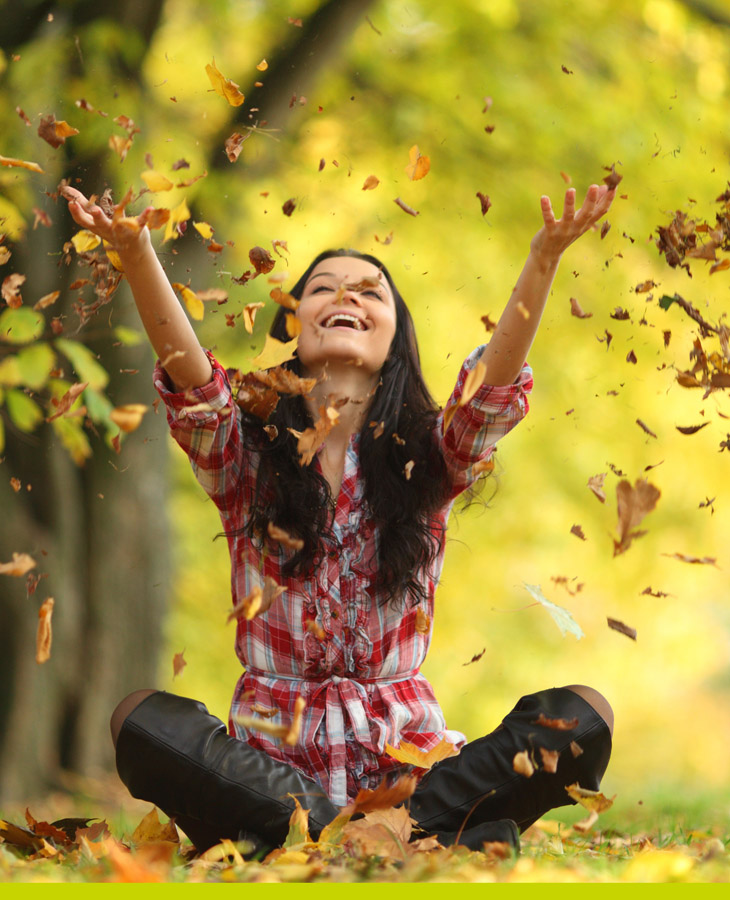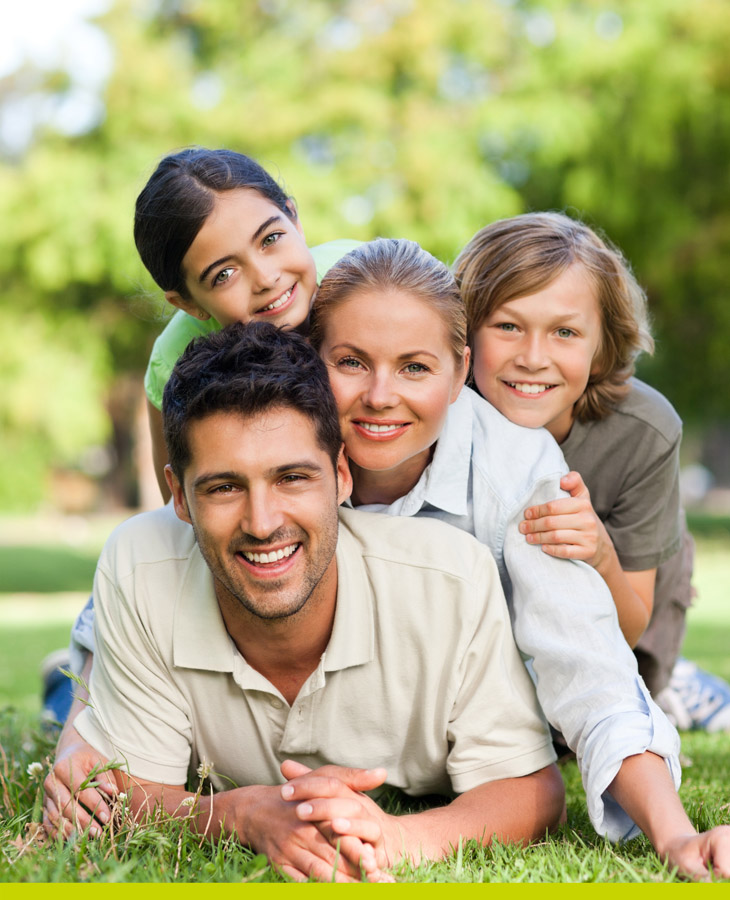 GREENERY
The Graphite Zabrze is a wonderful green place in the city centre. What is more, every plant, trees and bushes create  a wonderful climate and allow us to enjoy omnipresent greenery.